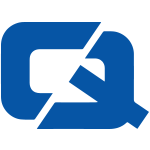 Last year was the toughest in a decade for commercial vehicle (CV) sales, a new report has claimed.
According to a new report by the British Car Auctions (BCA), average values fell from £11,063 in January last year to £7,998 in December, representing a 27.7 per cent decline.
BCA's Duncan Ward commented: "As the economic turmoil has intensified in 2008, small business confidence has ebbed away and this is reflected in van-buying activity."
He added, however, that since credit is tight all round, the budget sector did experience significant activity but this still little to boost demand.
This comes shortly after Manheim Auctions revealed that CV sales are set to improve in 2009.
The vehicle remarketing company reported higher attendance and bidding levels during the first half of January, providing the market with a "quiet confidence" that it could soon recover.
Sales director Alex Wright claimed this is down to the fact that vendors are now being "more realistic".
Visit the #1 Commercial Vehicle Insurance page