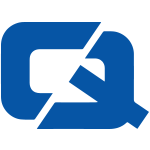 Car and van insurance holders in London may be interested to read that a call is being made for all mayoral candidates in the capital to back 20 mph speed limits.
Earlier this week, London mayor Ken Livingstone called for the limit to apply on all residential roads in the city in a bid to reduce road traffic incidents.
The Campaign for Better Transport has now said that all mayoral candidates should pledge their support for the plans as they would help with their policies to increase walking and cycling.
"If the mayoral candidates are serious about promoting walking and cycling they must also sign up to lower speed limits," stated Campaign for Better Transport's London campaigner Richard Bourn.
Mr Livingstone made the lower speed limit suggestion while showing his support for charity RoadPeace, which was established to help victims of road traffic accidents.