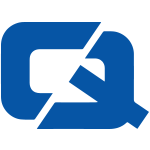 The Volkswagen Transporter has been named best medium van of the year twice for its quality, manners and value.
Receiving the 2008 Fleet Van Award and winning Commercial Motor magazine's medium van group test, the Transporter has been cited as a sure thing in quality and fuel economy for van buyers during the current financial downturn.
Judges at the Fleet Awards said it stood "head and shoulders" above its competition, while Commercial Motor praised the quality of its construction.
Simon Elliott, director of Volkswagen Commercial Vehicles, said: "In these difficult economic times, this award is a great help to van buyers.
"Choosing a van is not just about the purchase price, but also its quality, durability and competitive whole-life costs."
Meanwhile, Nissan recently announced the launch of a new van derived from the Titan pickup in a bid to boost sales in a slumping US market.
The NV2500 is due to reach showrooms in 2010 where it will plug the gap of vans of its type in the market.
Visit the #1 Van Insurance page