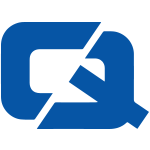 A new traffic communication system for trucks and cars could be set to revolutionise safety and accident prevention on the roads.
Researchers and vehicle manufacturers from across Europe are collaborating to develop the Safespot project, which will allow information on vehicle locations to be transmitted instantly and wirelessly between trucks and other road users.
This telecommunications solution will help drivers remain aware and ready for hazardous road conditions even in low visibility or when operating a large vehicle with slow braking time.
Carl Johan Almqvist, traffic and product safety director at Volvo Trucks, which is helping to develop the scheme, said: "We are already way ahead in the development of this technology and communication between vehicles is no utopian dream."
Earlier this month, Mr Almqvist expressed his confidence that Volvo offered the safest trucks on the market today due to their sturdy, stable design and reliable steering systems.
For the #1 commercial vehicle insurance page, visit ChoiceQuote