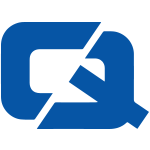 British haulage insurance customers are the hardest hit in their trade when it comes to the cost of fuel duty, it has been claimed.
Commenting on the government's latest two pence-per-litre hike on fuel, the Road Haulage Association (RHA) said that foreign hauliers must be coming into the UK "rubbing their hands with glee" knowing how sorely put upon British drivers are.
The RHA has therefore called on the government to change the duty increases into an enhanced VAT rate of around 25 per cent in order to make progress in the industry.
Roger King, RHA chief executive, stated: "With VAT rates for fuel varying all over the European Union we see no reason why the government cannot extract extra revenue from road users whilst rebating those who provide essential service."
This comes after Freight Transport Association chief executive Theo de Pencier predicted that chancellor Alistair Darling's Budget speech would signal a heavy blow to commercial vehicle insurance customers all over the UK.
Visit the #1 Commercial Vehicle Insurance page