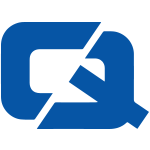 UK motorists have become less weary of driving a hired van when it comes to safety and comfort.
This is according to Vauxhall Commercial Vehicles, which has claimed that old prejudices about vans being dangerous and uncomfortable to drive are no longer prevalent among the nation's motorists.
A survey conducted by the organisation revealed that 81 per cent of people who have driven a hired van believed driver safety had been well-catered for, while 90 per cent were happy with the comfort specifications.
Brand manager of Vauxhall Commercial Vehicles Steve Bryant commented: "It's really pleasing to see that attitudes about vans are changing, we've always been committed to enhancing the performance, comfort and the safety of our vehicles."
This comes after statistics published by the Commission for Integrated Transport recently revealed that van use among British drivers has increased by 40 per cent over the last ten years, which it attributed to the fact that light commercial vehicles can be used for so many different purposes.
For the #1 van insurance page, visit ChoiceQuote