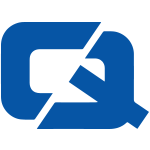 Demand from fleet sector customers has driven used van prices to an unseasonable high in August, according to new research.
Figures published by British Car Auctions (BCA) have revealed that the average price of a second-hand light commercial vehicle (LCV) was £3,475 last month, the highest figure since April 2008.
According to the body, this was due to high levels of demand from buyers looking to get hold of the increasingly limited stock of good quality vehicles on offer.
Duncan Ward, BCA's general manager for commercial sales, stated that this could be the start of a recovery in the used van market which will see prices return to the high levels of early 2008.
He said: "As this has occurred in a month that usually records weaker prices, this could yet mark a significant point in the price recovery for LCVs."
This comes after the European Automobile Manufacturers' Association expressed concern that the effects of the recession on haulage and transport companies have been limiting the sales of commercial vehicles.
ChoiceQuote – the #1 for van insurance