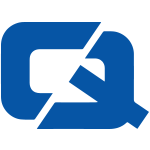 The value of the used van market is still being propelled upwards by strong demand among buyers, according to a new report.
Figures from British Car Auctions' (BCA's) latest Pulse Report reveal that the average cost of a light commercial vehicle (LCV) last month was £4,693, a 4.2 per cent increase on March 2010.
This represents a new monthly record and marks the sixth month in a row that this benchmark has been raised.
Duncan Ward of BCA said that this record-breaking performance is being driven by a combination of high demand and a relative lack of products in stock, which means there is "plenty of competition" for all the vans on offer.
He added: "Although we are in a period when we might typically expect prices to stall, values continue to march on."
Statistics released by the Society of Motor Manufacturers and Traders earlier in the month reveal that demand for new vans is also on the rise, with 2010 LCV sales to date exceeding those recorded at the same point last year by 11.9 per cent.
For the #1 van insurance, visit ChoiceQuote