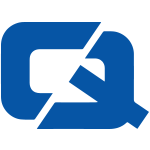 Van drivers looking to buy a vehicle could pick up a used bargain as prices continue to fall.
BCA reports values for used and ex-fleet light commercial vehicles have fallen to their lowest point in 2008.
Prices for May stood at £3,979 on average – the first time values have gone below £4,000 this year.
BCA UK Business development manager Duncan Ward said: "Buyers want fresh stock and first time entered and realistically valued vans are selling well with sales converting in excess of 70 per cent."
He added well presented vans in good condition still make good values and are often ending up selling for more than guide prices.
Van drivers who pick up a used bargain could turn to the internet to find a good van insurance quote to cover their new vehicle.
BCA is a vehicle auction company with warehouses and selling sites across the continent.
Besides physical auction sales, the company also sells vehicles online and is also involved in logistics and vehicle preparation.