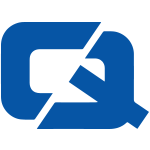 Company owners are increasingly looking to invest in used vans to bolster their fleets following the end of the recession.
This is the conclusion of British Car Auctions (BCA), which published new statistics which reveal that the average price of second hand light commercial vehicles (LCVs) increased by more than £100 during December 2009.
Overall, values of used vans have increased by 37 per cent over the course of last year due to increasing demand following a low point in 2008.
BCA's Duncan Ward hailed the rising competition for vans and described the trend as being indicative of increased economic health.
He said: "This suggests that confidence is returning to the small and medium enterprise sector and reflects the news that the UK officially came out of recession in the final quarter of 2009."
This comes after vehicle seller Aston Barclay last month revealed that demand for used LCVs has begun to exceed supply as fleet operators look to expand their business.
Visit ChoiceQuote, the #1 for van insurance