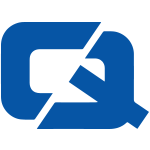 Motorists who buy used vehicles online are concerned that they could fall victim to fraudsters, research has shown.
In a recent study by independent vehicle information provider HPI, 60 per cent of used vehicle buyers said that fraud was a concern when it came to purchasing automobiles online.
Additionally, almost 70 per cent of respondents said that they felt they were more likely to fall victim to vehicle crime online – for instance, potentially buying a vehicle that would be considered a car or van insurance write-off.
However, most of those questioned stated that the internet gave them access to a range of vehicles, while 63 per cent felt that the net is a convenient method of purchasing an automobile.
"There's good news for sellers, because 45 per cent of those surveyed said they would be prepared to travel over 100 miles for the car they wanted, having done all the necessary online checks to ensure it was worth the journey," commented Nick Lindsay, director of HPI.