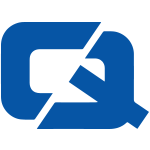 Buyers looking for high-quality commercial vehicles helped to keep the market for used vans afloat last month, it has been suggested.
EurotaxGlass's latest report showed the light commercial vehicles market was "subdued" in August.
George Alexander, editor of the organisation's Guide to Used Commercial Vehicles, said the number of people attending auctions, which may have included van insurance holders, was steady last month.
However, this did not translate to higher sales of used vans, the expert noted.
"Most buyers are targeting the nicest stock, and things could have been a lot worse if it were not for these better vans performing well," Mr Alexander commented.
The Society of Motor Manufacturers and Traders reported that in July new van registrations were down 2.5 per cent for the for the year so far.
Paul Everitt, chief executive of the society, said the figures highlighted the "pressures being felt by businesses in the UK".