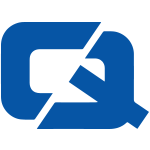 Demand for commercial vehicles among fleet operators saw a major downturn during 2009, according to new figures.
Statistics revealed by the Society of Motor Manufacturers and Traders (SMMT) revealed that 221,132 have been registered in the past year, a decrease of 36.2 per cent from figures recorded in 2008.
The body attributed this decrease to the ongoing effects of recession, which have decreased demand for vans among businesses, as well as impacting consumer confidence.
Paul Everitt, SMMT's chief executive, predicted that fleet operators will continue to be reluctant to return to the buying market for some time, calling on the government to provide incentives.
He said: "It is essential that government helps to sustain economic recovery by encouraging capital investment and more affordable finance."
Earlier this week, vehicle seller Aston Barclay suggested that van buyers may increasingly be foregoing new vehicles for used models as a response to the recession.
Visit ChoiceQuote, the #1 van insurance page