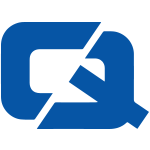 A van driver has been fined for failing to adhere to instructions from Highways Agency officers' instructions regarding a rolling roadblock.
Derek Carley, 51, may find his van insurance premiums are more expensive after being fined £585 and awarded three penalty points on his licence.
Traffic officers set up a rolling roadblock between junctions 22 and 23 of the M60 near Ashton under Lyme on August 28th 2007, which was broken by Mr Carley.
He admitted to having driven without reasonable consideration for other road users at Tameside magistrates' court.
David Grunwell, north-west divisional director at the Highway Agency, said: "We hope today's conviction will remind drivers that it is an offence to ignore the instructions of traffic officers."
The Highways Agency announced last week that work is beginning on a new £5 million refurbishment of the westbound carriageway of the M50 Queenhill Viaduct near Tewkesbury.
It forms part of an overall £20 million scheme to improve the viaduct's structure.