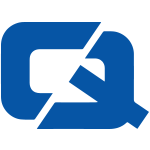 Van drivers in the market for a lighter commercial vehicle that does not compromise on performance should keep their eyes peeled for future model releases from Volvo.
At least that is the opinion of the manufacturer, which has claimed that its computer simulated research behind vehicle weight alterations is bringing it increasingly closer to creating the next best van.
"Hundreds of thousands of small design alterations can reduce the vehicle's total weight without affecting other key characteristics in the vehicle, such as crashworthiness or the ability to carry loads," explained Carl Fredrik Hartung, Volvo Technology's project manager.
He added that his team of researchers have come a long way in their quest to reduce the weight of commercial vehicles, but said there is still work to be done before "the first super-light vehicles" hit the road.
This comes after Citroen recently claimed that its new Berlingo 725 L2 Crew Van is sure to appeal to a wide variety of commercial vehicle drivers based on its string of attributes.
Visit ChoiceQuote for the #1 van insurance