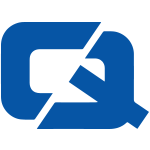 Commercial drivers should maintain quality van insurance cover even though times are tight for finances, Direct Line for Business has claimed.
UC commercial vehicles are more likely to be targeted by thieves for their loads, the firm has warned.
Owners of older vans with outdated security systems in particular have been advised to take precautionary measures because they are more vulnerable to theft.
Head of Direct Line for Business Kate Syred said: "With sales of new commercial vans in decline, we would encourage any van owners staying with their current models to ensure they have appropriate insurance in place should any problems with the vehicle arise."
Meanwhile, last month saw the van rental market soar with would-be commercial vehicle owners opting instead for "flexible" rental terms, a fleetnews.co.uk report revealed.
According to TLS Vehicle Rental, more of its customers are viewing van rental as a viable option due to the lack of long-term financial commitment required.