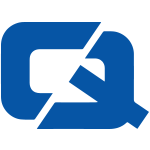 Van insurance customers are still hesitant to turn to the new commercial vehicle market, it would seem.
New figures released by the Society of Motor Manufacturers and Traders (SMMT) have revealed that the industry is still failing to attract interest from buyers.
As such, it has claimed that van and truck motor traders are continuing to face tough economic conditions.
SMMT chief executive Paul Everitt commented: "Businesses across the economy remain cautious about their future prospects and it will take a little while for improving confidence to register in the marketplace."
Indeed, van sales fell by 50.2 per cent in May from the previous month and were down 33.9 per cent to only 224,045 units for the rolling year.
Mr Everitt recently claimed that the scrappage scheme has brought a degree of optimism to the industry, saying that it will eventually bring about positive effects to the van market and UK production facilities as a whole.
Visit the #1 website for van insurance – ChoiceQuote