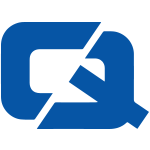 Ford van insurance customers could find themselves saving money by upgrading to the new Fiesta, the manufacturer has claimed.
It stated that courier companies are likely to benefit from lower running costs, owing to the fact that the van has been modelled on the Ford Fiesta car.
The difference is in the size of the van, which has been extended to provide commercial vehicle insurance customers with the space they need to transport goods.
Ford of Britain's commercial vehicles director Steve Kimber explained that fuel efficiency is essential in today's market, as businesses strive to reduce the running costs of their vehicles.
He added: "Fiesta Van is a main player in the car-derived van market with around 25 per cent of all sales."
This comes after the Society of Motor Manufacturers and Traders revealed that UK demand for commercial vehicles has slumped by 50 per cent over the past 12 months.
Visit the #1 Commercial Vehicle Insurance page