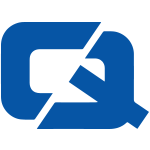 Van insurance customers have been urged not to pinch pennies when it comes to road safety, regardless of the economic climate.
According to not-for-profit safety organisation TyreSafe, motorists should always opt for the correct speed symbol that is appropriate to the model they are driving in order to avoid wear and tear on tyres.
TyreSafe chairman Stuart Jackson commented that this could also seriously damage the vehicle itself as a result of unavoidable sidewall cracking.
"Driving on tyres with a lower speed symbol than recommended may seriously compromise vehicle handling, putting the driver and other road users at risk," he added.
This comes after Continental Tyres recently issued a warning to van insurance customers pointing out the importance of carrying out regular safety checks on their tyres.
It also launched a website outlining the best ways to go about looking after tyres in order to cut the annual number of UK people stranded on the roadside as a result of a puncture.
Visit ChoiceQuote – for #1 van insurance