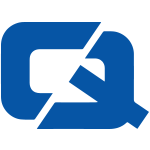 Van insurance customers are continuing to show an interest in second-hand vehicles despite the recently implemented scrappage scheme, it has been claimed.
According to British Car Auctions (BCA), the government-backed scheme seems to be providing little incentive for commercial vehicle motorists as new figures have revealed that the used market is still going strong.
Van values rose by 4.2 per cent in May to an average of £3,938 and are currently over £900 ahead of where they stood towards the end of 2008.
The BCA's Duncan Ward commented: "Buyers are paying the best prices for vans in good condition, and particularly vehicles boasting an enhanced 'retail-style' specification – metallic paint, up-rated interior trim, in-van entertainment, aircon with bulkhead and satnav, for example."
Meanwhile, recent data released by the Society of Motor Manufacturers and Traders showed that the new commercial vehicle market could be suffering as a result of decreased buyer interest, after van sales fell by 50.2 per cent last month from April.
Visit the #1 van insurance page