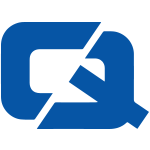 Commercial vehicle insurance policyholders could find themselves unable to afford new vans in the near future.
As the pound continues to struggle against the euro, motor traders and dealers are likely to notice an increase in import costs from manufacturers and in a bid to cope, will be forced to increase vehicle prices.
Indeed, as the economic downturn shows no signs of easing up and the automotive industry as a whole remains down-trodden, van insurance customers in need of a new commercial vehicle have been advised that they will get the best deal by buying now.
Car deals website SaveMoneyOnCars.co.uk has claimed that there are still good bargains to be found on 2009 models.
But the company's marketing manager Richard Lawton warned: "There are great deals to be had across the new [vehicle] market … However, you need to be quick."
However, recent data from the Society of Motor Manufacturers and Traders revealed that fewer people want new vans, because so many are turning to the second-hand market.
Visit the #1 Commercial Vehicle Insurance page