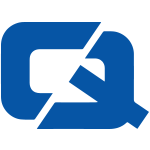 Commercial vehicle insurance policyholders are buying fewer new vans than in 2008, according to a new report.
Statistics compiled by the European Automobile Manufacturers' Association show that there were 47.9 per cent fewer new light commercial vehicles registered in the UK last month than in the corresponding period in 2008.
The fall in sales was replicated across Europe, with the new van market for the whole continent contracting by 36.6 per cent.
News of the dwindling sales figures comes at a time when Birmingham-based automaker LDV Vans has halted production and is struggling to raise funds to continue trading while a management buyout is arranged.
It appears that some van insurance customers may instead be looking to save money by instead buying second hand vehicles.
Figures compiled by Manheim Auctions showed that the average wholesale used van price in the UK climbed by 5.5 per cent to £2,676 last month; a trend it attributed to strong demand for stock among motor traders.
Visit the #1 Van Insurance page