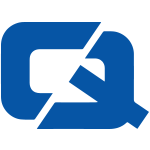 Companies which find it necessary in their day-to-day work to transport large or bulky parcels will find a fully-insured van an essential part of their working arrangements, an expert has advised.
Sam Knowlton, co-founder of CourierPros.com, said owning a vehicle like this was a must for courier companies and other businesses which find themselves transporting things from place to place.
A great deal of this is down to the image a company gives out to prospective clients, Mr Knowlton added.
"You wouldn't want the client watching you out the window as you struggle to stuff big cardboard boxes into your boot, would you?" he argued.
He added that vans could also provide more secure transport for expensive or private items, but that in cases where discretion is important a passenger vehicle could be more appropriate.
Commercial vehicle users were recently warned to keep their vans in a secure place, with recent data showing a vehicle being stolen every six minutes in Britain.
Visit ChoiceQuote- for the #1 vaninsurance