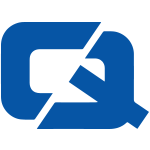 A van manufacturing company has launched an awards ceremony for suppliers it claims are 'among the best in world'.
LDV said it wanted to "rubber stamp" its suppliers which have recently been awarded contracts to provide parts for the entire life of the Maxus light commercial vehicle range.
Firms from the Midlands and Wales joined suppliers from across the world at the Birmingham event.
LDV purchasing director Andy Beard said: "In January 2008 we put in place a partnership supply agreement and our ceremony at the factory was to underline this agreement going forward."
The LDV Maxus van starts at £13,375, with the range including vehicles specially designed to be used by the emergency services.
Commercial drivers opting for an inexpensive LDV van could also save money by turning to the internet for a van insurance policy.
LDV is part of the Russian GAZ group and also produces minibuses and chassis cabs plus other multi-purpose vehicles.