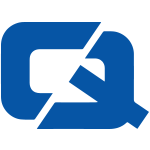 The van market continues to see values fall as buyers remain "cautious", according to a new report.
Figures produced by British Car Auctions (BCA) showed that fleet and lease vans remained below £4,000 at £3,827 in June – £152 lower than in May, van insurance customers may be interested to learn.
The nearly-new market also saw lower average values, as prices fell by £1,056 to £9,052, approximately £2,000 below the average value in January this year.
Commenting on the report, Duncard Ward, UK business development manager of commercial vehicles for BCA, said: "The market has now been slowing for most of the year, a situation we have not encountered in the LCV [light commercial vans] market for some considerable time."
Buying patterns are now "patchy", with consumers unlikely to bid more than £7,000 for a vehicle.
However, despite this downturn in consumer values, Paul Everitt, chief executive of motor industry body SMMT, said commercial vehicle production "continues to rise with both home and export volumes up".