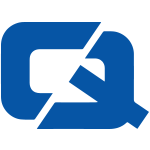 Companies seeking to sell their commercial vehicles should not be too disheartened by current market conditions, according to one expert.
Duncan Ward, UK business development manager of commercial vehicles at British Car Auctions (BCA), said average values for used vans continue to fall "across the board".
The average value of a van fell to £3,255 in July compared with £3,499 a month earlier, representing the largest monthly drop in values seen so far this year, van insurance customers may be interested to learn.
However, Mr Ward claimed there are still opportunities to sell vans in the current climate.
"Clean, straight panel vans still find a ready audience. The best stock always sells well whatever the market conditions," he explained.
It may be that businesses looking to sell their vehicles need to re-consider how they are marketing them, he added.
Last month, Mr Ward said "well-presented" vans continue to make "exceptional" values at auction.