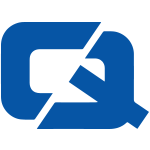 Police have urged van drivers to empty equipment from their vehicles at night following a string of thefts.
Inspector Mark Cuddihy from the Leicestershire north area community safety bureau said: "Although it can be inconvenient to empty your van at the end of the day it is not as inconvenient as having to replace the stolen items or lose work because you no longer have the right tools."
He also advised van owners to ensure their vehicle is securely locked and fitted with an alarm.
Moreover, he suggested that drivers stick a note to their vehicle saying that no tools are kept in it overnight.
This advice follows a spate of 15 thefts of tools and electrical equipment from vans in the Loughborough, north-west Leicestershire and Charnwood areas.
Meanwhile, commercial drivers have been urged by police to maintain quality van insurance despite the financial strain felt by the economic downturn.
Owners of older vans in particular who are relying on sometimes outdated vehicle security systems have been advised to ensure they have adequate cover in place.
Visit the #1 Van Insurance page