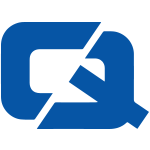 A new market analysis report has revealed that prices for used vans had dropped by 25 per cent in December 2008 from the same period the year before.
The figures released by Manheim Auctions showed that the average used van sold for £2,536 at the end of last year, around £854 less than the 2007 price average.
Manheim also found that average van mileage had decreased in December by 5,932 miles from the previous year.
Commercial vehicles sales director Alex Wright commented: "Oversupply has been one of the main factors driving price re-alignment during 2008."
This, combined with current economic factors, he added, explain why December values were down by 25 per cent.
The British Car Association (BCA) recently claimed that 2008 was the toughest year for the used van market in a decade.
BCA's Duncan Ward attributed this to the ebbing away of small business confidence in the automotive industry.
Visit the #1 Van Insurance page