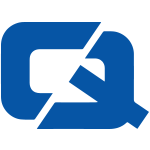 As the credit crunch bites, the number of people renting vans from vehicle rental companies is increasing, according to fleetnews.co.uk, which is good for commercial van insurance.
The van expert website reported that Northgate, the country's largest LCV rental provider, is not only turning over more business but is also rentingout longer-term leases.
Marketing director Ross Clarkson said: "We are seeing companies that would have outright purchased their vehicles coming to us attracted by our flexible rental."
In the current economic climate would-be van owners are opting for "flexible" rental terms.
TLS Vehicle Rental also claimed that more of its customers are considering longer-term rental.
Operating officer of the 18,000-strong fleet company Carl D'Ammassa said that tough economic times highlight the key benefit of renting which is that there is no long-term financial commitment.
Since the British Insurance Premium Index has indicated that vehicle insurance premiums are continuing to rise, rental companies with van insurance should benefit as increased business will make up for commercial outgoings.