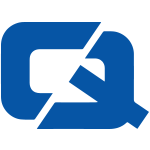 Another industry expert has confirmed used van sales are slowing, driving down prices and offering commercial drivers the chance to grab a bargain.
Analysts at EurotaxGlass's said non-franchised dealerships report the market has been slumping and added prices may yet still fall lower.
Problems with the wider economy and the soaring price of fuel were contributing to the declines, experts added.
EurotaxGlass's said: "In what is now a buyer's market, untidy vans will be left floundering and facing an uncertain future unless end-user buyers, willing to pay knock down prices, can be found."
Newer vans are maintaining values, according to the firm, with the likes of the Citroen Berlingo and Renault Kangoo still popular when well-presented.
Light commercial drivers who pick up a used van deal in the current market could then look to the internet to get a van insurance policy,
EurotaxGlass's was founded in 1933 by William Glass, with Glass's merging with Eurotax in 2000.
The company provides business research to the automotive industry and specialises in valuations while also providing web-based services.