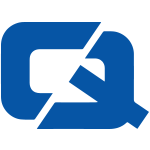 Commercial vehicle drivers are becoming keener to invest in new vehicles, leading to improved van sales, according to new Society of Motor Manufacturers and Traders (SMMT) figures.
November statistics released by the body reveal that 15,164 new vans were registered in the UK in the last month, a decline of 0.7 per cent compared to figures recorded during the same period of last year.
The relatively small size of this discrepancy has prompted SMMT to forecast that van sales are starting to stabilise after experiencing a difficult 2009.
However, SMMT's chief executive Paul Everitt has suggested that further government investment is necessary to encourage more commercial vehicle sales.
He said: "It is vital that the government uses the Pre-Budget Report to sustain the early signs of recovery in consumer confidence and enhance the capital allowances system to boost business investment."
Drivers looking to purchase a new vehicle can currently take advantage of the scrappage scheme, which allows driver to trade in eight-year-old vans for a discount on their new one.
Visit ChoiceQuote, the #1 van insurance page