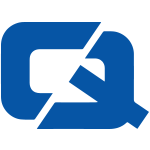 Fewer commercial vehicle insurance customers are buying new vans now, compared with this time last year.
New data released by the Society of Motor Manufacturers and Traders (SMMT) has revealed that UK demand for vans has slumped significantly.
SMMT chief executive Paul Everitt explained that van sales are 50 per cent below the figure for this time last year.
"2009 will be a huge test for the resilience of our sector and of the firms that need modern, efficient transport to deliver a stable economy," he added.
Mr Everitt has therefore called on government intervention in the hope that something can be done to stimulate consumer confidence and restore stability to the market.
However, Duncan Ward, the head of large commercial vehicle sales at British Car Auctions, recently reported a marked rise in interest expressed by entrepreneurs who want to invest in vans while the market ensures current low prices.
Visit the #1 Commercial Vehicle Insurance page