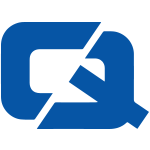 A tradesman in Aberdeen has been left facing the prospect of a hefty claim on his van insurance policy after his £40,000 Mercedes Sprinter van was stolen from the Malmaison hotel.
Thieves made off with the maintenance vehicle – which also contained up to £10,000 worth of tools – earlier this month, according to the Press and Journal.
It has since been spotted by staff at a petrol station in the area after the thieves drove off from the forecourt without paying.
The van is still emblazoned with the Malmaison logo on one side and the hotel manager urged members of the public to keep an eye out for the distinctive vehicle.
"If anyone sees it, it is definitively 100 per cent the same one. It is unmistakable," he said.
"They are not the brightest thieves in the world."
This comes after van drivers in Durham were urged to step up their security measures by police after a string of recent thefts in the area.
A total of eight Ford Transits have been reported stolen in the last month and owners are being warned to lock up their vehicles whenever they leave them unattended.