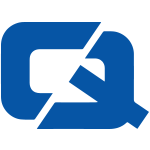 Van insurance holders across the UK may be interested to read that their vehicles are becoming more popular among the British public.
The latest figures from the Society of Motor Manufacturers and Traders (SMMT) have highlighted a rolling year rise in van registrations of 2.7 per cent and a monthly increase of 4.5 per cent for November.
Meanwhile, truck registrations also rose by 40.7 per cent to return to more stable volumes, the figures show.
"The November rolling year total for van and truck registrations, of 390,762 units, has exceeded previous months' figures, placing them at levels unseen since September 2006," said Christopher Macgowan, SMMT chief executive.
Meanwhile, demand for commercial vehicles rose by 4.5 last month, with heavy vans accounting for most of the growth.
These latest positive results build on earlier strong figures, which showed that in October, demand for vans was encouraging and volumes were high.