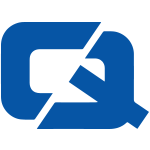 Van drivers could be losing track of fuel quantities and ending up running out of petrol, the AA has said.
The association has noted an increase in the amount of call outs for drivers who have run out of fuel, saying it was 11 per cent above average last week.
Bosses at the organisation said recent fuel increases could mean van drivers are shopping around more but running out before finally filling up.
AA president Edmund King said: "Other drivers perhaps assume that the £30 they put in the tank will get them as far as it did two months ago, but it doesn't."
Commercial drivers could face a walk to the next filling station or end up calling on the breakdown services provided by some van insurance policies.
Association experts also advised domestic drivers to watch their petrol levels as they join the bank holiday getaway.
According to petrolprices.com, on May 21 UK petrol prices stood at an average of 114p for a litre of unleaded and 126.4p for the same amount of diesel.