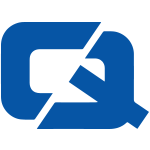 Britain's motorists have been warned to ensure their tyres are in tip-top condition as grave storms batter the country.
Checking the tread on tyres could help reduce skidding and aquaplaning on roads which are currently flooded and are expected to get worse with more heavy rainfall predicted, reducing the chances of motorists having to claim on their car or van insurance.
It may interest commercial van insurance holders to know almost 25 per cent of all cars and vans on the roads in the UK have at least one defective or badly worn tyre according to TyreSafe, a UK tyre safety organisation.
The organisation have recommended motorists perform simple safety checks before setting off such as checking tyre pressure and cleaning dirt from valves.
Dutch tyre manufacturer Vredestein is the newest member of TyreSafe, with Vredestein's newly appointed managing director praising TyreSafe's importance in raising awareness about tyre safety.