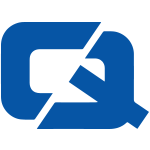 A study undertaken by Vauxhall has discovered that up 85 per cent of drivers do not know the law regarding the speed limit when driving a van.
The study found that 85 per cent of drivers – potentially including van insurance holders – think that the national speed limit for all vans is the same as that of a car.
In actual fact, while vans with a laden weight below 2,000 kilograms (kg) are subject to the same speed limits as regular road users, anything over this limit has a lower speed limit on single and dual carriageways.
Steve Bryant, Vauxhall commercial vehicles brand manager, said: "For operators who want to avoid speed limit confusion, a van with a laden weight below 2,000 kg makes a lot of sense."
Vauxhall has also launched a new service and maintenance plan for £29.99 per month. The product is available for Corsavan, Combo, Vivaro and Movano owners and covers all routine service and maintenance costs. The new plan is designed to complement Vauxhall's standard three-year warranty.