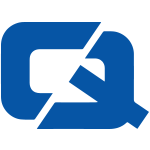 Commercial vehicle drivers have been warned not to ignore deer warning signs after research revealed accidents involving the animals are most common in May.
The AA said incidents involving deer are 25 per cent more common at this time of year, which is when younger animals leave breeding areas.
Drivers should also think about more than having to claim on van insurance policies, as statistics also show 150 people are killed or injured each year in accidents involving deer.
AA head of road safety Andrew Howard said drivers' best bet is to "heed the warning signs, put up where accidents have happened or animals are known to cross."
He added commercial drivers should travel at speeds that will allow them to react appropriately if a deer suddenly appears in their path.
Deer are also particularly common on certain rural roads in October and November, and are most often seen at around sunrise and sunset.
Advice from the National Deer-Vehicle Collisions Project says drivers should increase their chances of seeing animals at night by using full-beam headlights when there is no opposing traffic.