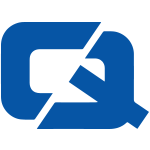 Van drivers worried about rising fuel prices have been warned by a warranty expert not to cut corners while trying to reduce petrol consumption.
Warranty Direct said some drivers could be tempted to avoid using their air conditioning, which can increase fuel use by around ten per cent.
The firm warned not using the systems can lead to a build up of fungal spores, which can cause health problems.
The company also said: "Failure to regularly use the air con increases the likelihood of mechanical failure. Prolonged periods of non-use can cause parts to seize or corrode."
Faults in air conditioning systems caused by under-use may not be covered by van insurance policies, meaning self-employed drivers could end up having to pay out.
Warranty direct added the average repair cost for broken air conditioning is a hefty £555.
The firm also said around one in 20 failures reported to them involve a fault with a vehicle's climate control.
Warranty Direct specialises in providing a wide range of extended cover for second hand vehicles which are no longer protected against failure by manufacturer guarantees.