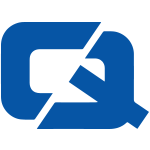 Light commercial vehicles firm LDV has unveiled two new low carbon schemes.
The company decided to use this year's Commercial Vehicle Show to announce a plan to reduce the carbon footprint of its Maxus range of light commercial vehicles.
A DC-DC converter for use in automotive hybrid and electric vehicles is at the heart of the project, which involves co-operation between a number of firms.
LDV chief executive Evgeniy Vereshchagin said: "Our responsibility as a manufacturer is to look to the future and in particular at the effects of carbon emissions and vehicle pollutants are having on the environment."
The development could be of interest to potential van insurance customers with the converter helping vehicles to recycle lost energy during the breaking process.
LDV is one of a consortium of firms led by motorsport specialist Prodrive involved in the plan.
Mr Vereshchagin also revealed LDV was also planning to work with RVL on the development of an electric powered version of its Maxus vans, possibly available by June 2008.
Using hybrid vehicles could reduce a company's tax load, employeebenefits reports.