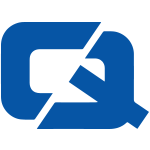 A businesses has sparked a community debate by using a fleet of vans parked in roads and laybys to advertise its services.
Self Store, based near Melton, Leicestershire, has been using its bold, branded vehicles parked in prominent spots around the local area to promote its 24-hour storage business.
The Melton Times reports some officials want to see a byelaw drawn up to prevent the firm using the practice, as some of the vans have ended up being towed by council workers.
Quoted by the paper Melton Highways Forum chairman Peter Roffey said: "My suggestion is we look at introducing a byelaw stating no overnight parking with exemptions for lorry drivers who pull up to rest."
Van insurance customers could be interested in the ongoing debate, which has seen local residents write letters to the Times and two Self Store vans removed one road and applications in to tow vans from another location.
The firm's transport manager maintained the company would have moved a van if someone had telephoned them and asked.