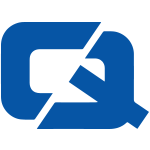 Police in Gloucestershire have run a high-profile campaign checking the condition and background details of more than 130 vans.
Officers used random checks during the two-day operation and seized five vehicles when their paper work was found to not be in order.
The Gloustershire Echo reports HM Revenue and Customs officials checked diesel was legal by siphoning it from the tanks of cars.
Quoted by the paper, Van Driver Derek Hobbs, whose van insurance was found to be correct, said: "It's a good thing they are doing this. It keeps unroadworthy things off the road."
As part of the scheme Trading Standards officers also quizzed drivers on their business practices.
Drivers who were found to have no valid van insurance face having their vehicles crushed if they fail to pay costs and arrange cover.
Gloucestershire Constabulary ran the checks as part of Operation Rogue Trader, which aimed to target businesses charging high amounts for poor-quality work.
The force warned such offences are becoming "more prevalent", with some offenders travelling miles to target vulnerable elderly people.