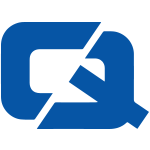 A Japanese manufacturer is aiming to focus its attention on the light commercial vehicle (LCV) market with an ambitious business plan.
Nissan chief executive officer Carlos Ghosn unveiled the firm's 'Nissan GT 2012' mid-term scheme, which includes the target of doubling the revenue generated by LCV sales by 2012.
Bosses hope to win customers over by launching 13 all-new van models by the end of 2012 while braking into Russia, the US and India.
Nissan corporate vice president Andy Palmer said: "Nissan has grown LCV sales to unprecedented records for the brand, and we aim to become a leading player in the global LCV market by 2012."
The firm also revealed it has shifted 519,703 units globally in the 2007 financial year, leading to hundreds of thousands of new van insurance policies.
Nissan's NP300 pick up truck was the best-selling LCV model, with 71,678 sold, while China was the company's most successful market, where 151,088 Nissan LCVs were sold.
In April the company announced its North American drive would be headed up by the production of thousands of new vehicles at a plant in Canton, Mississippi.