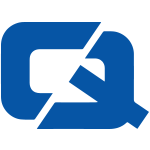 Beks Systems is aiming to distribute its new range of horizontal storage drawers to Britain, but lacks a partner, reports roadtransport.com.
The Holland-based company claims that its drawers let workmen store their tools in a van securely and allow them easy access, which may interest commercial vehicle insurance customers in the UK.
With the traditional vertical racking arrangement, the workman must reach the centre of the van to access their tools.
Will Peeters, company director, told the news site: "We divide the cargo space into several horizontal segments, which deploy the full length and width of the cargo area.
"We have found the systems to be very popular in Holland and we think it could have the same impact in the UK."
Meanwhile, in Lincolnshire, Peter Smith, 24, died after driving his van into the River Witham, reports the BBC.
Another man who was in the van at the time of the accident survived and was taken to hospital.