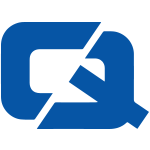 Owners of vans in Salford, Greater Manchester, are being warned that thieves may be on the lookout for items stored inside their vehicles.
Police are sending letters to owners after a spate of thefts, which could have seen drivers have to claim on their van insurance policies.
In the past two weeks there have been nine incidents in which tools such as electric drills and chainsaws have been stolen from the vehicles.
The letters being sent to owners include advice on how best to avoid falling victim to crime and are being followed up by visits from local Police Community Support Officers.
Fiona James, crime reduction advisor for Salford Division, commented: "There are some very simple steps van owners can take to reduce the chances of having their vehicles targeted.
"We recommend not leaving tools in vans overnight and displaying a sticker on the vehicle highlighting that no tools are kept inside."
Earlier this month, police in Warwickshire made a similar plea after a driver had tools stolen from his van.