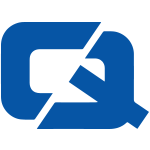 Vauxhall has bucked the trend of poor sales in 2008 after it reported a growth in van transactions.
The manufacturer saw the sale of 50,000 vans boost its share of the market to 14.11 per cent, making 2008 its best ever year in retail.
It was therefore named Britain's number one van manufacturer twice, when it beat Ford for the first time.
National commercial vehicle sales manager at Vauxhall Richard Collier commented: "These figures prove that demand for good quality vehicles, low running costs and excellent manufacturer support still exists even in a challenging market."
He added that while the van market did suffer in 2008, the recorded share growth proves that customers trust Vauxhall products.
Meanwhile, Volvo recently reported a successful turnover in 2008 despite the economic slowdown, with sales of its C30 SportsCoupe rising by 27.6 per cent.
Visit the #1 Commercial Vehicle Insurance page