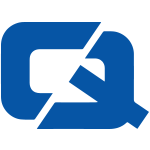 Van insurance holders who allow their workers to use their own vehicles for work purposes under cash for schemes could be implicating themselves.
Firms that allow drivers to use their own vehicles are being urged to remember that in doing so, the employee's automobile becomes their place of work and so is subject to health and safety laws.
A study conducted by Europcar has shown that more than a third of UK employers now let their staff use their own vehicles in this way.
"Transport has got to be straightforward and cost-effective and so it's easy to see why many businesses encourage staff to use private vehicles for business, or offer cash for cars," commented corporate sales director for Europcar David McNeill.
"The problem with this is that a vehicle used for business travel, even for the occasional office errand, is regarded as a place of work and is therefore subject to all the same health and safety legislation that applies to the workplace," he added.
Mr McNeill's comments come ahead of the introduction of new corporate manslaughter laws in April.
Employers who find that their workers are involved in traffic incidents could find themselves prosecuted as a result.