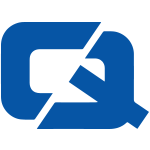 Fleet firms, potentially including those with commercial vehicle insurance, may be interested to read that they could generate extra cash from the sale of their vehicles if they are bought between the months of March and August.
According to research by auto analysts EurotaxGlass's, three-year old vehicles registered between these months will typically retain £300 more of their value than vehicles registered in other months of the year.
"Used car buyers remain willing to pay more for the most up-to-date registration plate available within their budget, but dealers consistently report a price premium for the March to August plate series – 02, 03, 04, etc – because people find it much easier to identify the age of the car," commented Adrian Rushmore, managing editor at EurotaxGlass's.
He added that in an average year, sales from September to February account for 45 per cent of the year's registrations, with the weak residual values affecting a "very significant number of used cars".
Earlier this year, the organisation stated that many three and four-year fleet contracts were coming to an end, resulting in a large volume of commercial vehicles coming onto the used van market.