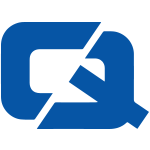 Volkswagen and JCB Group have created 20 jobs by opening a new van centre in Ashford, Kent.
The £1.6 million facility will offer a range of repair and maintenance services, as well as operating as a showroom for the German automaker's range of vans and people carriers.
Simon Elliott, Volkswagen Commercial Vehicles' director, suggested the new facility would be good news for van buyers and owners in the Ashford area and that it was evidence of the ongoing popularity of the manufacturer's products.
"The continuing increase in market share for Volkswagen Commercial Vehicles proves that our vehicles and the Volkswagen brand make the most sense whatever the market conditions," Mr Elliott claimed.
In addition to new vans, Volkswagen's Ashford centre will also sell used vehicles – something which may enable buyers to pick up a bargain in the coming months.
A recent report by British Car Auctions revealed the average value of used vans fell during June and suggested that prices may have reached their peak after climbing sharply in the early part of the year.
Visit ChoiceQuote for the #1 van insurance