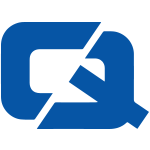 Volkswagen is commemorating the 60th anniversary of the debut of its popular Transporter range of commercial vehicles.
Production of the van commenced officially in March 1950, since when more than ten million of the vehicles have been produced, becoming one of the company's best-selling vans in global terms.
In addition to this, it has also become the most commonly-imported van in the UK market.
The manufacturer stated that the Transporter range's enduring popularity is due to its spacious and durable nature, which makes it an appealing choice both for business and private users.
It stated: "The first and the latest Transporter share the same badge on the front and the same design principles of a generous loadspace and an enviable reputation for quality and durability."
According to figures released in January, the company delivered a total of 354,770 light commercial vehicles worldwide in 2009, with the Transporter's T5 model family accounting for 116,503 of these.
Visit ChoiceQuote, the #1 for van insurance